Twitter: following other MUPpets
So, if you are already on twitter and you want to follow AWOP twitter or other members here's how you can do that.
You can go to the top of your homepage and click "Find People" or you can use AWOP's Twitter List as a short cut.
This is our homepage:
https://twitter.com/AdamWithoutPity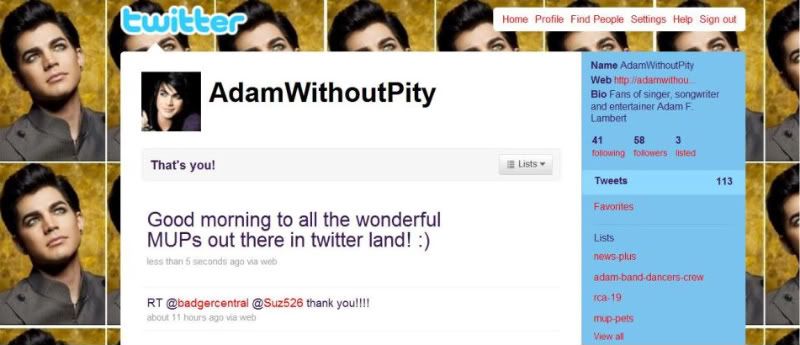 When I started this I created Lists for you to use. You can always go to our homepage and click on these to see what's happening. You can copy them or follow them.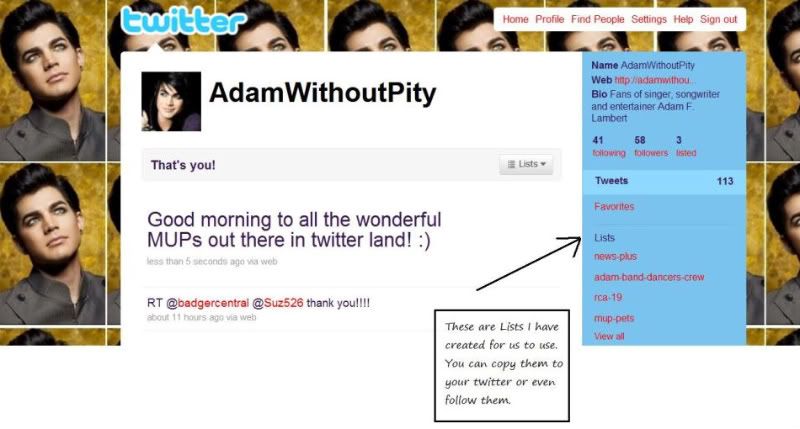 So if you click on the Twitter List, called "
mup-pets
" that will take you to another page and show the feed of all of those board members that have sent me their twitter username or I've found. ;)
If you click on "following" as shown in the diagram below it will take you to another page.
This page shows the
MUPpets
and whether or not YOU are following them.
As you can see AWOP is not following "azula152" but it is following "laynier".
You can either "quick follow" or use the "tool" icon for other options.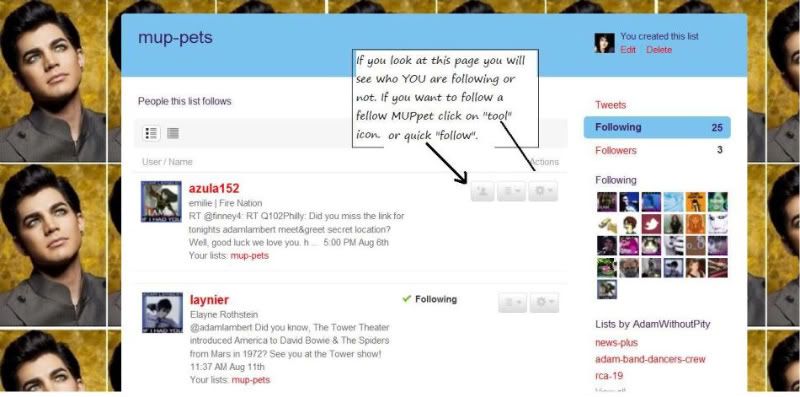 Click on the "tool" icon and it gives you lots of options.

If any of this is unclear, please feel free to ask me questions.